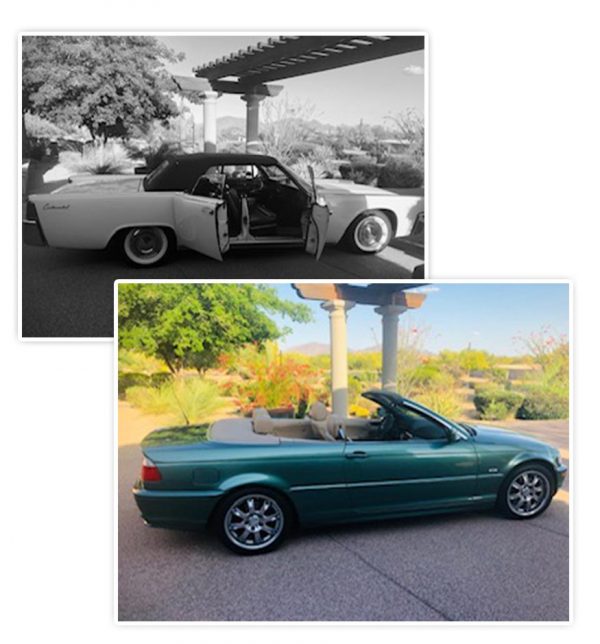 Auto Concierge provides high-quality concierge services and exotic cars for sale and detailing, specifically tailored to your vehicle's needs. Through our tiered auto detailing packages, you can pick the level of attention that's right for your car and your budget—whether it's a thorough wash and vacuum or a comprehensive, top-to-bottom detailing.  
Our highly experienced, courteous detailers love what they do and genuinely enjoy providing clients with exceptional customer service—and, of course, superior auto detailing in Scottsdale, AZ. Take a look at our inventory or service packages below. 
Hand Car Wash | $40
Our basic auto detailing package is enough to rival other companies' premium detailing services! We're meticulous in our care of your vehicle, including a hand car wash and dry and thorough interior vacuuming services. Great for vehicles that need a light cleaning or a refresh once or twice each year. 
Hand wash and dry

Vacuum interior

Wipe door jambs

Dress tires

Clean outside windows
Mini Auto Detailing | $100
Our mini detailing package includes our signature hand car wash and dry, as well as thorough interior and exterior detailing work. Not only do we wipe everything down, we'll make sure it's disinfected too. We return every vehicle looking as fresh as it smells. 
Vacuum interior

Wipe-down seats, dash and door jambs

Clean windows (inside and out)

Disinfectant and air freshener

Dress tires

RainX Window Treatment
*Additional $20 applied for trucks, SUVs and minivans. 
Ultimate Auto Detailing | $250
A complete auto detailing package, we'll treat your vehicle with the utmost care and attention to detail. Outside, get ready for a hand wash, dry and wax, for a polished, sleek finish. Inside, we vacuum, shampoo, recondition and protect every surface. We'll return your vehicle to you looking better than new. 
Premium hand wash and dry

Spray wax

Complete interior vacuum

Shampoo mats and carpets

Leather cleaning and conditioning

Clean dash, door panels, middle console, air vents

Shine protection application

Clean windows (inside and out)

Disinfectant and air freshener

Dress tires

RainX Window Treatment
Clay Bar Paint Treatment
Book Exceptional Auto Detailing 
For additional or special services, please contact Auto Concierge for pricing at 480-590-5393. We also offer pickup and drop-off services in Scottsdale, AZ for an additional fee. If this is your first time with us, mention it for a 20% discount on your first detailing appointment!